"Wear a touque.  90% of your body heat gets released through your head."
This is something my mother always told me, and I never questioned it.  But recently, I found out that it has no scientific claim whatsoever. I asked a few friends, and they also thought it was true.  There are some things that we grow up thinking as true, and rules about language are no exception.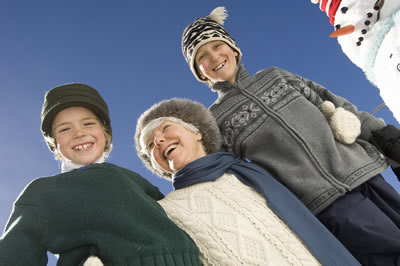 Were you ever told that saying, "Me and Bill went fishing." is wrong? That we should say, "Bill and I went fishing."
With English usage, there is the prescriptive approach, which tells us the way we should use language, and the descriptive approach, which tells us how people really use the language.  Accent reduction requires a mixture of these two extremes.
The rules for Fast Speech, Chapter 3 in our Speak Clearer course book, explain how certain sounds are reduced in order to keep the correct rhythm and flow of spoken English.  For instance, it is quite observable, that in spoken English, we often drop the /h/ sound on pronouns.
Examples of H Reductions:
I saw her there = I saw 'er there
What did he do? = Wha did 'e do?
I saw his letter.  =  I saw 'is letter.
One of the problems our clients face when they explain these fast speech rules to their English speaking friends is that those rules are wrong.  Unfortunately, many of us grow up learning about these language superstitions and fast speech rules are often confused by prescriptivists as being colloquialisms.  Many a great writer of literature use colloquial speech to add depth to their characters.
Examples of Colloquialisms from Classic Literature
"Who is your folks?" = Who are your parents? (Huckleberry Finn)
"What yawl mean?" = What do all of you mean? (The Sound and the Fury)
"He is dirty thief." = He's a dirty thief. (Call of the Wild)
The trouble with colloquial speech is that often times they are used to depict a character as being uneducated, like in the above examples, and so many people develop the superstition that using any reductions will make you too sound poorly educated.  It's just not true.
"You don't go back to doin sumthin that didn't work." – Barack Obama
Tags: accent reduction, cross-cultural, discrimination, English, English accent, Jeff Madigan, Language Superstitions, mispronouncing, mother tongue, pronounced, pronucation, pronunciation, pronunciation training